Buy new, trendy and affordable top brands of goggles - AsansolMC
Monday, 24 August 2015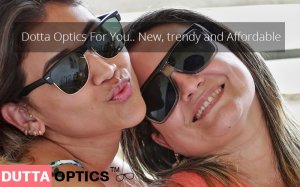 Item details
City:
AsansolMC, West Bengal
Contacts

Sudhamay Bondhopadhyay

9474808127
Item description
Welcome to Dutta optics. It is your love and trust that has made us so popular in a highly competitive market 'West Bengal'. Dutta Optics now has created a unique identity with respect to eye wears like sunglasses, spectacles and contact lens.
We invite you to our beautiful and biggest showrooms where you can avail free eye test with most advanced technology and reputed optometrists. In our showrooms spread all over West Bengal, you are sure to get your favorite opticals because we have made available widest collection.
Ranging from variety of colors, shape, designs and brands, it has the collection of spectacles, spectacles frames, lense for spectacles, cobtact lens and sunglasses. Your visit to dutta optics will be useful may be then or later, but it will be.
Moreover, we give you the benefit of shopping here with special discounts and offers. Become our special customer and avail extra and special benefits. With more than eight showrooms, we have plans to expand our area of operation. Visit the website or email us or directly contact on the given number.