Best lens for spectacles in Dutta Optics showrooms - AsansolMC
Monday, 24 August 2015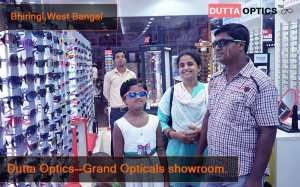 Item details
City:
AsansolMC, West Bengal
Contacts

Sudhamay Bondhopadhyay

9474808127
Item description
It is always our pleasure seeing people choosing dutta optics for their eyewear needs. With our more than eight showrooms all over the region, we have been able to reach more number of people and expand this store more.
In today's world, as we all know, that contact lens is occupying the place of power glasses. This lenses are thin lenses that are worn on the surface of the eyes. It removes the burden of wearing and carrying spectacles that covers the eyes. People finding more comfortable than spectacles. Estimation shows that the use of contact lens globally is increasing at higher rate.
As of now, various classifications can be done for contact lens like-based on- Modality, Colours, designs etc. And interestingly, you can have every type of contact lens at Dutta optics with proper eye test and examinations.
Spectacles plays an important role in correcting visions. After working long hours in front of computers it is easy to develop poor vision. Children are used to sit close to the television and watch it for hours. It is one of the main reason behind poor vision in children. Right prescription and quality glass of spectacles is very important to rectify poor vision.