Dutta optics is a leading opticals store in Asansol - AsansolMC
Tuesday, 13 October 2015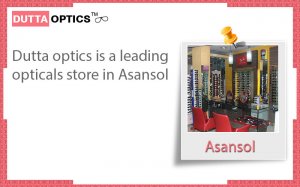 Item details
City:
AsansolMC, West Bengal
Contacts

Sudhamay Bandyopadhyay

9474808127
Item description
Asansol is a second largest city of West Bengal after Kolkata. This is a wonderful city with well developed educational, social and transportation systems. This beautiful city has one more attraction all over which is most experienced and one of oldest optical store Dutta optics.
Yes, Dutta Optics is a leading opticals store in Asansol with its widespread big showrooms. It has emerged and spread because of its genuineness and love of customers.
We invite You to visit our store for any wear choice available in affordable ranges too. Dutta Optics is indeed for everyone. Click on the given link to visit our new website. Contact us for more enquiry. Thank You.